Q&A
Q: After the payment successful, the parcel will be send in how many days ?
A: Usually shipped within 3-7 days.
Q:Where to track the order ?
A: You can track the package here :
https://joesoccer.sale/art/tracking-order_a0003.html
Q: How long is the delivery time?
A: China post 20-60 days
Epacket/ Epacket HongKong 15-30 days
DHL 3-7 days
Q:Why my tracking code does't work?
A:The tracking code will be updated within 2-3 daysafter the parcel was send out by postman official .It will be extended for two days when it weekend.
Q: Why the package delay in sending?
A: If do not shipped within 7 days. That will be the following reason:
1.Logistics reasons, due to natural reasons such as weather, did not send in time.
2.Customized Name/Number, Sponsor,on jerseys always needs more days to prepare .
3.In order to provide the best quality to the customer, We will screen the best suppliers,sometimes will delay sending, the best are worth waiting for.
Q: What payment methods are supported?
A:Credit card, Western Union, MoneyGram, boleto,
(boleto is the best payment methods for Brazilian ),
DO NOT SUPPORT Paypal
If you have a payment problem, get help here :
https://joesoccer.sale/art/payment-problem_a0036.html
Q:How to pay by beloto?
A:Here are the tutorial:
https://goo.gl/hwQL5i
Q: What to do after successful payment by payssion ?
A:
Contact us
, send the information about the order :
Payment mailbox, order ID, payssion code
.
After that you will receive email confirmation from the Joe store within 1-3 days.
If you have not received it, please contact us again.
Q:What should i do when i don't get reply in WhatsApp?
A:Send the message to email if the problem is not urgent.
Q: Which whatsapp number can we speak to ?
A: contact only 1 seller number will solve faster, contact different seller number will delay your time and ours work .
Q: How to see real pictures of jersey ?
A: You can find the real pictures in our yupoo
yupoo link :
http://aliexpressjoe.x.yupoo.com/
Q: Are all shoes in Euro size ?
A: YES, All shoes in joe store is euro size , the euro size is 2 size smaller than brazil size , so you can choose the right size for yourself. (example : your want 40 BR size , you should choose 42 euro size )
Q:How should I choose the size of my clothes?
A:Check this size reference photo.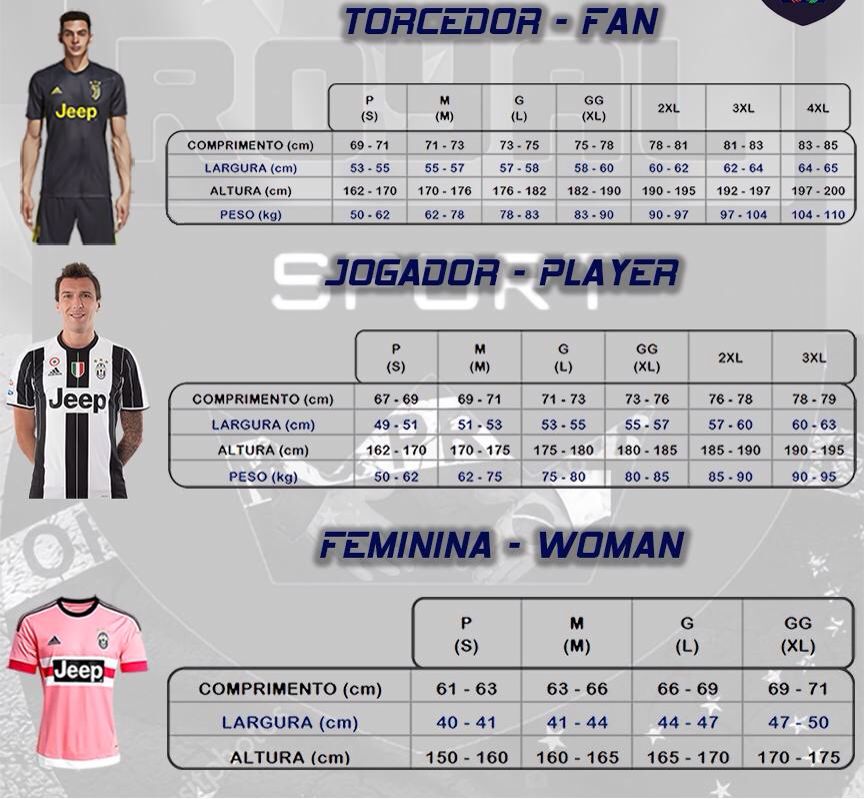 Q: How to drop shipping ?
A: Drop shipping is win-win business, if you are interested in drop shipping, you can find out on our website.
Website drop link:
https://joesoccer.sale/info/drop-shipping-around-the-worlds_i0027.html
Q:How to be Joe store's influncer ?
A:Send your information to our email :[email protected]
Title with keyword:influncer,and remember attach your social link in email.
Q: In addition to looking for customer service, is there any way to get help?
A: You can join our facebook group for more help and interaction.
Facebook group : Joe soccer
Or find ours whatsapp groups ,you can get more help
Official groups
Joe groups :
https://chat.whatsapp.com/8Eah28QBUOrCpPK8Vhun0I
Aliexpressjoe groups #1 :
https://chat.whatsapp.com/DUqLyi583Sa54NzGAWRKnJ
Aliexpressjoe groups #2 :
https://chat.whatsapp.com/invite/7DnLi0BhcVIINI2PiizAIx
Aliexpressjoe groups #3:
https://chat.whatsapp.com/invite/4XkrAK1CdO07ltwuhRC7n3